Train & Mountain Range Printed Glass Splashback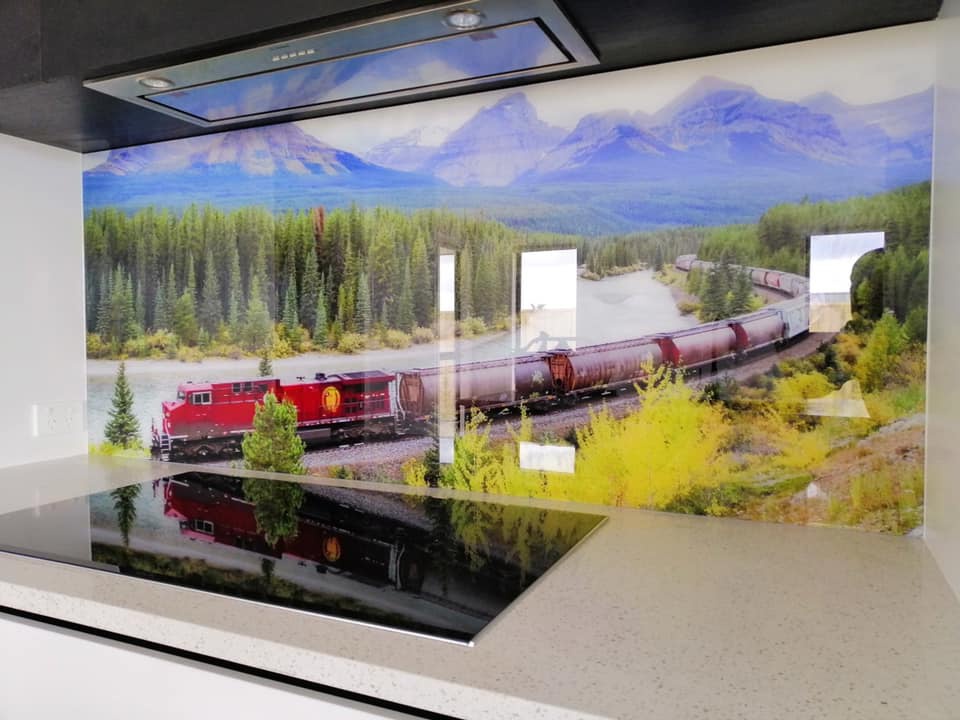 This stunning stock image reproduced as a printed glass splashback injects a distinct style and personality into our Tauranga customer's kitchen.
Printed glass is easily the most popular style of splashback in our range which includes painted glass, textured glass and laminam tiles. We can help you select a unique image from either an online photo library or your own photos - as long as the resolution, size and shape of the image is suitable for the space available.
Let us help you find the perfect photo to add some light and life into your kitchen or bathroom space.
Click here to view more of our glass projects.
---
Impressive Glass Entrance

A glass main entrance door is a great way to create real impact and inject your style into your home from the moment guests arrive. This customer decided to use a Lucy G print on their glass door but you could also select from any of our huge range of colours and textures to help set the scene and theme of your home from the get go.
Another great idea would be continue this theme onto glass panels or screens dividing rooms or leading to stairways. Or, as with the idea below, you could replicate a section of your image or even feature complimentary colours onto table tops or your glass splashbacks.
A word of caution though, the usual rules do apply here - less is more. So maybe mixed up your printed glass with some subtle painted glass to embed your look without going too over-the-top with prints and patterns.
A stunning doorway such as this hints of a style yet to be unveiled when you enter the home.
---
Upcycled Tables Get Glass Wow Factor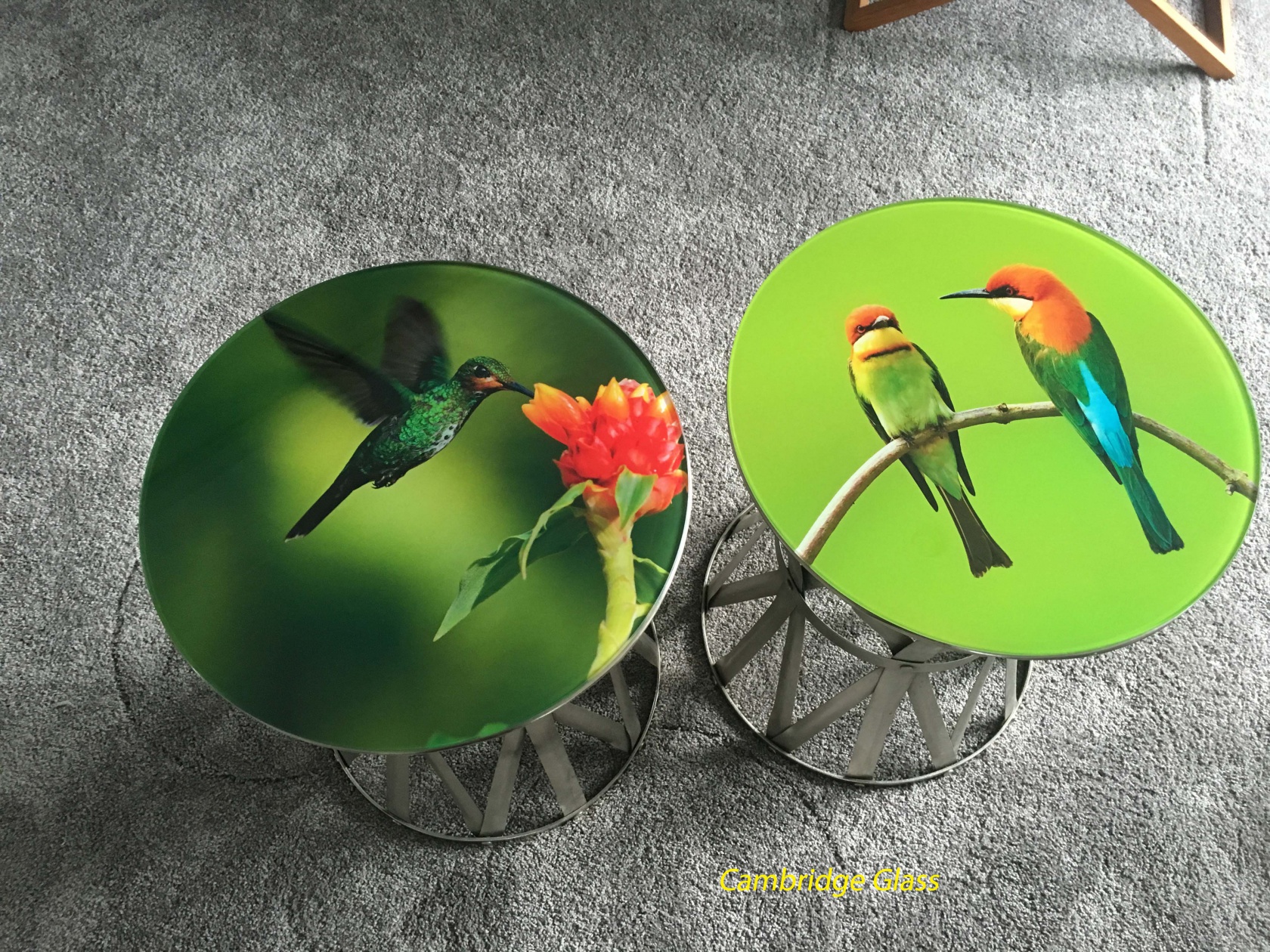 Another fabulous creation in partnership with Lucy G and Cambridge Glass.
This customer had some beautiful side tables which needed their glass tops replacing. Cambridge Glass helped their customer select her favourite image from the Lucy G Photography range while we made the combined vision a reality.
The result really is stunning and will be a wonderful feature piece in their home.
---
Mount Maunganui Glass Feature Wall Art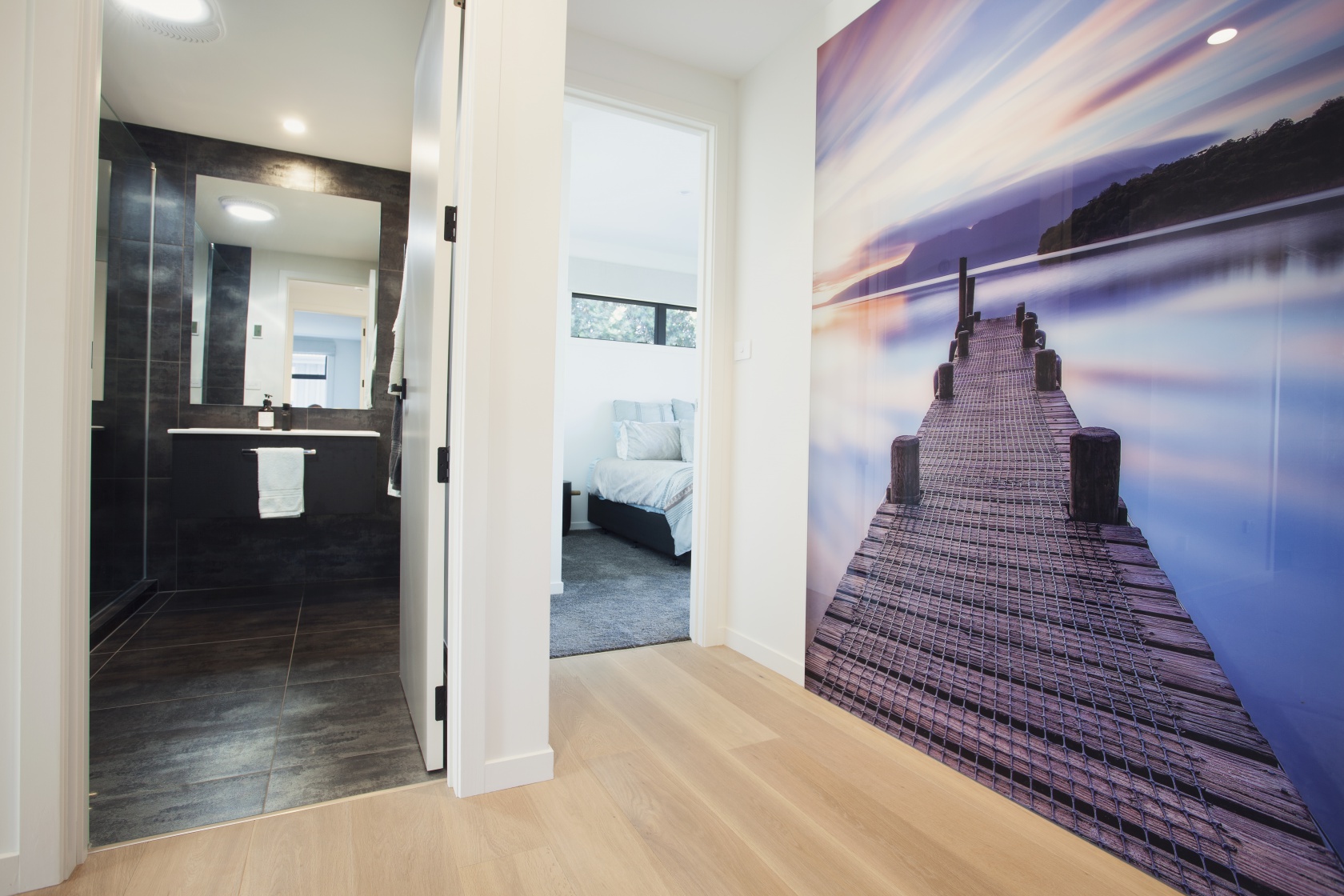 We were so thrilled to see this stunning glass feature wall installed in its new home in Mount Maunganui.
This impressive piece sits at the end of the hallway leading from the main living area to the guest bathroom and main bedrooms, drawing the eye in and creating an expanse in a relatively small space.
The fact that this feature wall is create in glass also brings additional light and colour to what could be a dark area of the home.
The results were impressive even before this piece left our factory and look even more impressive now!
find a distributor